A Dash South, and Back Again
It has been 18 days since we left Nairobi for South Africa, then returned to Kenya. In that time, we passed through 8 countries, 18 border posts, covered 9,000 kilometers and saw some of Africa's amazing beauty and realized just how vast of a continent we live and work on. [caption id="attachment_1024" align="aligncenter" width="770"]
Sunrise riding is beautiful[/caption] A BRCK Expedition is meant to be challenging, as well as provide a testing environment for the device, and of course to have fun as well - this was all of those things. [caption id="attachment_1020" align="aligncenter" width="770"]
Philip fixes his broken throttle cable roadside, early morning in Tanzania[/caption] [caption id="attachment_1021" align="aligncenter" width="577"]
Our path to SA and back to KE[/caption] Through the BRCK, and partners like Inmarsat (with their iSavi device), we were able to stay connected on the road to the internet. We learned about the hassles of SIM buying, registering, activating, buying airtime and converting that to internet data in each country. On the motorcycles we stayed in conversation using Sena headsets, which meant we could warn each other of dangers, as well as have conversations on future products and features (of which there are many). Around campfires in the night we discussed our current challenges and ways we could make things better. [caption id="attachment_1015" align="aligncenter" width="770"]
Inmarsat iSavi, BRCK, computer and solar panels[/caption] The team back home, as well as our families, tracked our progress and helped us remotely out of some problems. Whether that was trying to get the information on the gap needed on a 1983 BMW R65 spark plug, or finding a place for us to camp in the next couple hours when things got a bit dicey. Having the ability to communicate and people who anchor the expedition team were amazing luxuries to have. We used a couple channels for public updates, including the BRCK Twitter and Instagram accounts, Open Explorer as our geographic diary of sorts, and of course the BRCK blog. However, on the trip north we also had a cool gift from the Inmarsat team of a satellite tracker for the vehicle. [caption id="attachment_1028" align="aligncenter" width="770"]
The route back north to Kenya[/caption]
A Few of the Best and Worst Experiences:
[BEST]
Makuzi Beach Malawi
- a beautiful, unexpected, and much welcomed oasis. We did amazingly well on our 500km that morning, so were there by lunch and had a whole afternoon to rest, fix things and have some fun before continuing. [caption id="attachment_1016" align="aligncenter" width="770"]
Paul drives the underwater OpenROV[/caption] [caption id="attachment_1019" align="aligncenter" width="770"]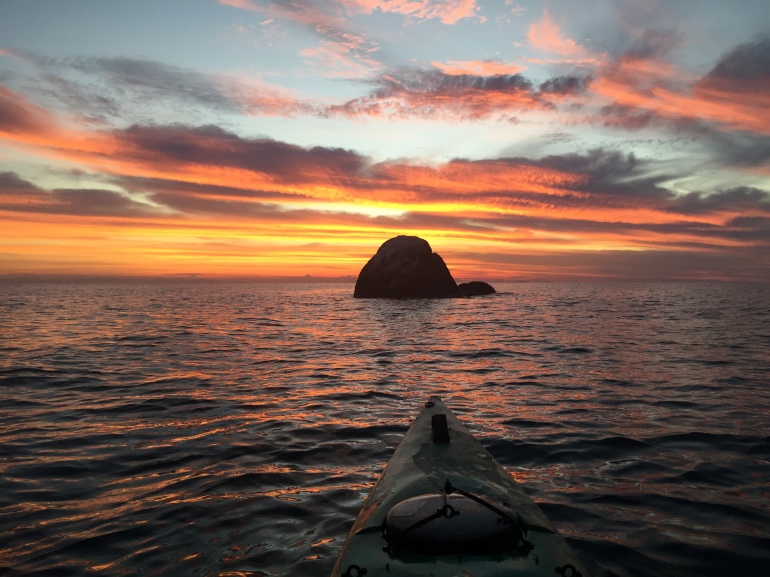 Matt catches this amazing sunrise in Lake Malawi[/caption] [BEST]
Hospitality of Tech Communities in Africa
- It was amazing to roll into Lusaka, Zambia and be welcomed by the BongoHive and find the same in Harare, Zimbabwe from HyperCube and the tech community there. Finding like-minded individuals who were wonderful hosts was just what we needed. [caption id="attachment_1013" align="aligncenter" width="770"]
At HyperCube in Harare, Zimbabwe[/caption] [BEST]
BRCK Working Everywhere
- Having someone in the vehicle working to get the BRCK going with a new SIM in a new country, as it was attached to an amp and vehicular mounted antenna, meant that we could stay connected (almost always). Rolling up on the vehicle and watching my phone sync up with messages and updates was cool, even in traffic. Mostly, it was gratifying to see the tech we had built withstand the harshness of travel and terrain, and just work. [caption id="attachment_1017" align="aligncenter" width="770"]
Kurt readies a BRCK with the Wilson signal booster[/caption] [WORST]
Border Crossings
- It's a toss-up whether the Tunduma Border crossing from Tanzania into Zambia is worse than the Beit Bridge border crossing from South Africa into Zimbabwe. The first is a chaotic mess, and the second is a process nightmare. (
Note: Crack-of-dawn is the best time to do both crossings
) [caption id="attachment_1018" align="aligncenter" width="770"]
Beit Bridge border process into Zimbabwe[/caption] [WORST]
Speed bumps and Police in Tanzania
- The speedbumps in every town slow you down, plus the number of police waiting to stop any vehicle. The worst are the ones with radar guns, as their only mission is revenue generation. It seems that all Tanzanian police are unsubtly looking for bribes all of the time. [caption id="attachment_1023" align="aligncenter" width="770"]
A police officer in Tanzania not asking for a bribe[/caption] [WORST]
SIM card frustrations in new countries
- Kurt
wrote about this
in a past post, so won't belabor it, but it was extremely annoying to have to figure out the obscure and opaque mysteries of getting a SIM card connecting to the internet in each country. One of my personal goals is to make this easier for other travelers in the future.