Experiencing connectivity across African borders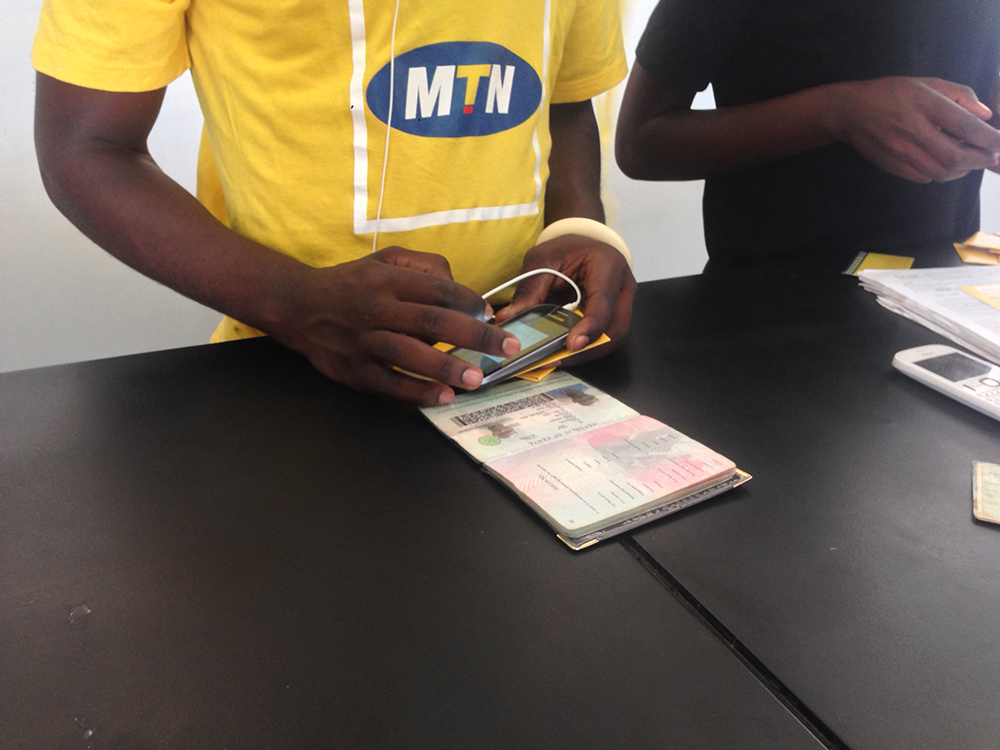 One of the challenges while traveling across Africa is connectivity. The experience of getting connected is often quite slow and unpredictable, especially when you are transiting through countries with places to be before  dark. Yesterday was a case in point. 
We were trying to get an MTN Line in Zambia so that we could connect the BRCK and test it while on the road across Zambia. It took over an 2 hour to get a SIM, have it registered, activated and ready for use. With over 960KM to cover, it is simply time we couldn't afford. A the MTN shop, just getting the SIM took over 40 mins,. This took away precious time and even after an hour, we had to drive away without registration, which meant we could use the SIM. The instruction was to dial 111 every 10-20 mins until we were registered. This took another hour before we were good to go. 
The second challenge was the data bundles. We are going to be in Zambia for 2 days. We needed a plan where we could be online, unlimited, for 2 days. This does not exist. We could either buy 1GB each time and do the process all over again when it ran out, or buy a month-long unlimited plan, which was quite expensive. We are having to load 1GB each time. The system doesn't warn when about to run out, it just cuts off. Its up to you to figure out if you are too far in the bush and therefore with no service, or whether it is your bundles that have run out. The instruction to check are nowhere accessible at the moment. I am sure if I called I would get them, but I shouldn't have to. There is need for companies to consider not just the ability to connect people, but the experience of doing so to. It is not enough to have branding and cool premises, it is actually the service experience that primarily counts.
Eventually we got it going and I think the BRCK does a remarkable job, especially with the omni-directional Antenna. We steadily got 90+ connectivity whenever there was a signal, even when the signal was pretty weak out in the bush. 
Written by markkamau
Comments are closed.
Most Popular
Eric Nyawara | April 17th, 2020
Loyce Chole | July 14th, 2021
Kurt Unger | May 24th, 2015
Categories
Pages

Archives

Categories